Incubating Microplate Readers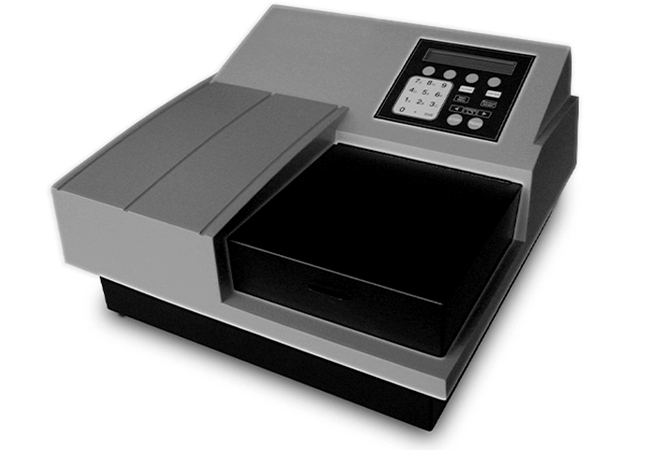 Product Description
ACC products work with Incubating Microplate Readers used to perform endotoxin and glucan testing using the chromogenic or turbidimetric methods. The detection limit depends on the protocol and reagent employed.
The BioTek® ELx808 IU™*, manufactured by BioTek® Instruments, is an incubating absorbance microplate reader that, along with our Pyros® eXpress 21 CFR Part 11 compliant Software, provides a complete system for efficient and accurate endotoxin testing. It comes equipped with an on-board diagnostic self test to confirm and document reader performance. All calculations are performed automatically. The ELx808 IU™ utilizes fast kinetics to measure in intervals as short as 6 seconds. A 4-Zone™ Temperature Control system and unique heated track/carrier design provide for minimal evaporation and edge effect. The instrument incorporates a staggered optical design to eliminate channel-to-channel cross talk.
Features of the ELx808 IU™ Plate Reader
Programmable and variable shaking speed
End-point, kinetic and well-scanning capabilities
On-board data analysis, including curve-fitting
Precise reporting
Can be used for a wide range of applications
ACC recommends that customers confirm their expected product support window directly with the instrument manufacturer, Agilent Technologies.
*Trademark of BioTek® Instruments, Inc.
ELx808™ Incubating Microplate Reader and Operations Manual