Glucan Detection
ACC offers our Glucatell® assay kit, an easy to use research product for glucan detection. Developed for research purposes only, ACC's Glucatell® is designed to improve pyrogen testing while offering our high standard of effectiveness.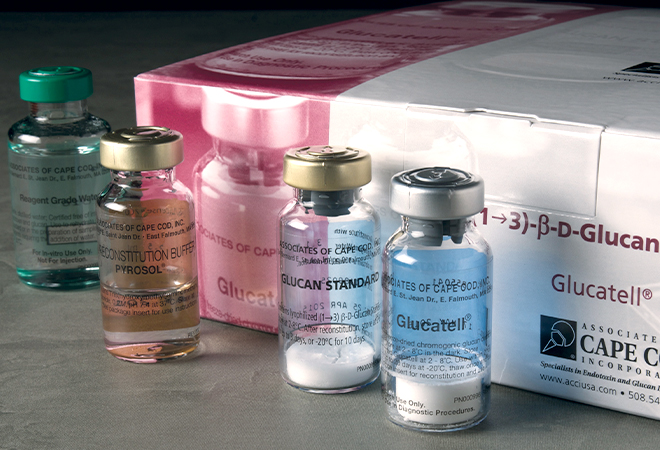 Glucatell® Kit
(1→3)-β-D-glucan Detection
The Glucatell® assay kit is specific for (1→3)-β-D-glucan. The assay is based upon a modification of the Limulus Amebocyte Lysate (LAL) pathway.
View Product